My Mod[ular] Base
Office stand made of PLA material and resin on a 3D Printer.
My Mod[ular] base, is the perfect stand for organizing your vaping products on your office. Thanks to its smart design the base accepts different modules so as to fit your favorite Mods, Atomizers and Drip Tips.
Changing the modules is an easy and quick procedure. Just click the module of your choice in one of the three positions of the base. If you wish to change it, just pull it and replace it with another one.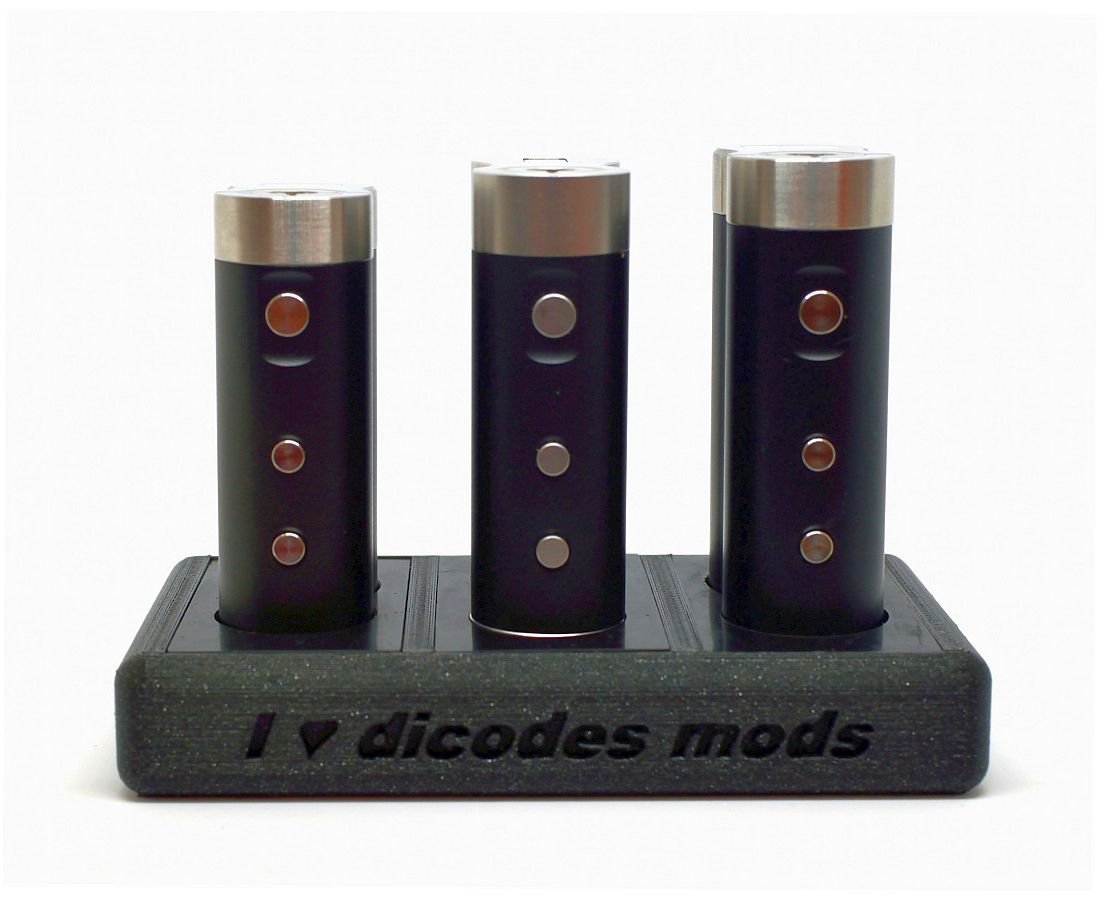 My Mod[ular] base will be enriched with new modules for popular mods and new models. The initial price includes a module of your choice as well as 2 flat plain modules. You can buy any module you want at any time.
The main body of My Mod[ular] base is made of PLA material in the color 'Galaxy Black' and the modules are from resin in black color.
All 3D products available on order after 1 - 2 working days
---
Price not include showing Mods / Atomizers / Drip Tips
---
Tags: FabVape, My Mod[ular] Base, 3D printing objects in PLA